Log!Ville, where
logistics & innovation
meet
Log!Ville is the landmark innovation centre for the logistics ecosystem.
Experience Centre
Log!Ville's Experience Centre immerses businesses in the logistics of the future with visualisation, customisation, and digital storytelling. Discover the latest supply chain technologies, and collaborate in the ultra-modern meeting centre for innovative partnerships between start-ups, mature companies and knowledge institutes. Unleash the potential of your business at Log!Ville.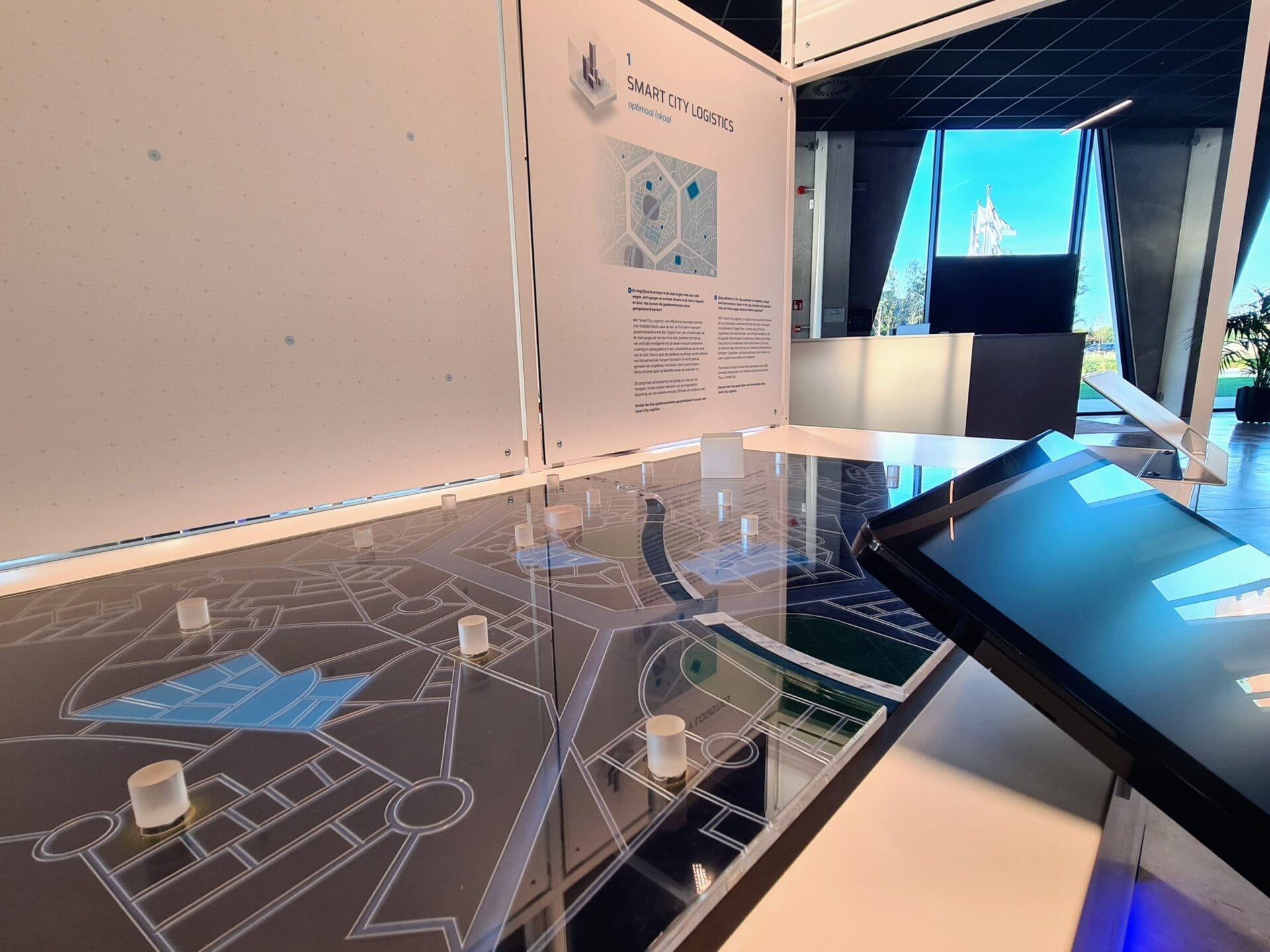 In the spotlight
Thematic tours from mid-October to mid-December 2023
Scalable automation in intra-logistics
Book a visit and immerse yourself in the logistics of tomorrow.

The logistics innovation tours within Log!Ville are unique. During the tour, our innovation ambassadors will bring you into the future that is changing at mind-blowing speed, and explain how the logistics sector can react. 
Log!Ville was founded in July 2021 by VIL, a non-profit organisation, with support from EFRO and POM Antwerpen. Over 30 partners, each of whom are leaders in their specific field, support Log!Ville. Together we are shaping the future of logistics.
Welcome to the Meeting Centre of Log!Ville – the perfect space for all your activities! Whether you need a setting for meetings, intimate brainstorming sessions, or large-scale seminars, the possibilities are tremendous.
Step into our inspiring environment, featuring ultra-modern facilities that ensure your meetings run seamlessly like clockwork. Embrace a space that fosters creativity, productivity, and successful collaborations. Discover the ideal venue for your gatherings at Log!Ville's Meeting Centre.
Log!Ville Foundation partners
A question for
Log!Ville?
Let us know through the contact form!